The Florida Department of Children & Families (DCF) website is under construction. Below is information to help you navigate Training and Credentialing:
Go down to (Quick reference links)  4th bullet, click on Child Care Training System.
Go to Quick Reference Links
Log into the Child Care Training System to view Child Care Training Transcript, register for courses/exams, and take online courses or CEU assessments.  For more information, please contact the Child Care Training Information Center toll free at 1-888-352-2842.
Sample view: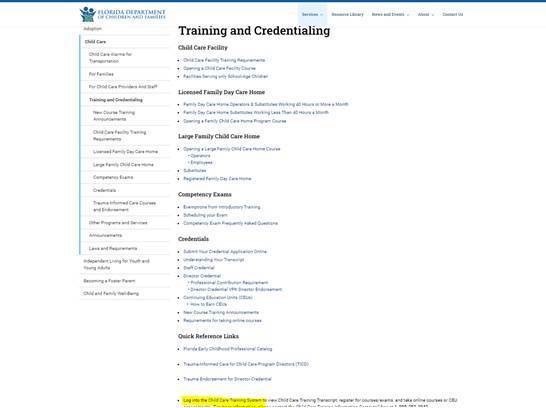 OR you can just skip all of this and go straight to the cap. Once their, click on Florida Early Childhood Professional Development Registry, it will take you to the log in page.