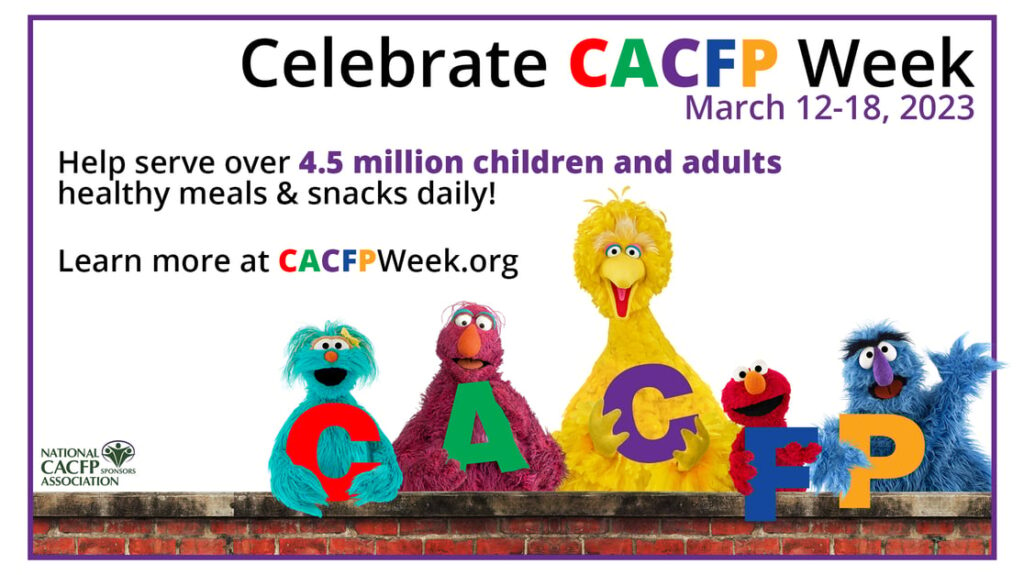 National Child and Adult Care Food Program (CACFP) Week is March 12-18.  CACFP is a critical source of support for child care programs in combatting hunger and offering healthy food options to children.  
Check out the newest CACFP resources to get in the spirit!
Together, we can continue raising awareness about CACFP and the importance of the program in ensuring children have access to healthy and nutritious foods.